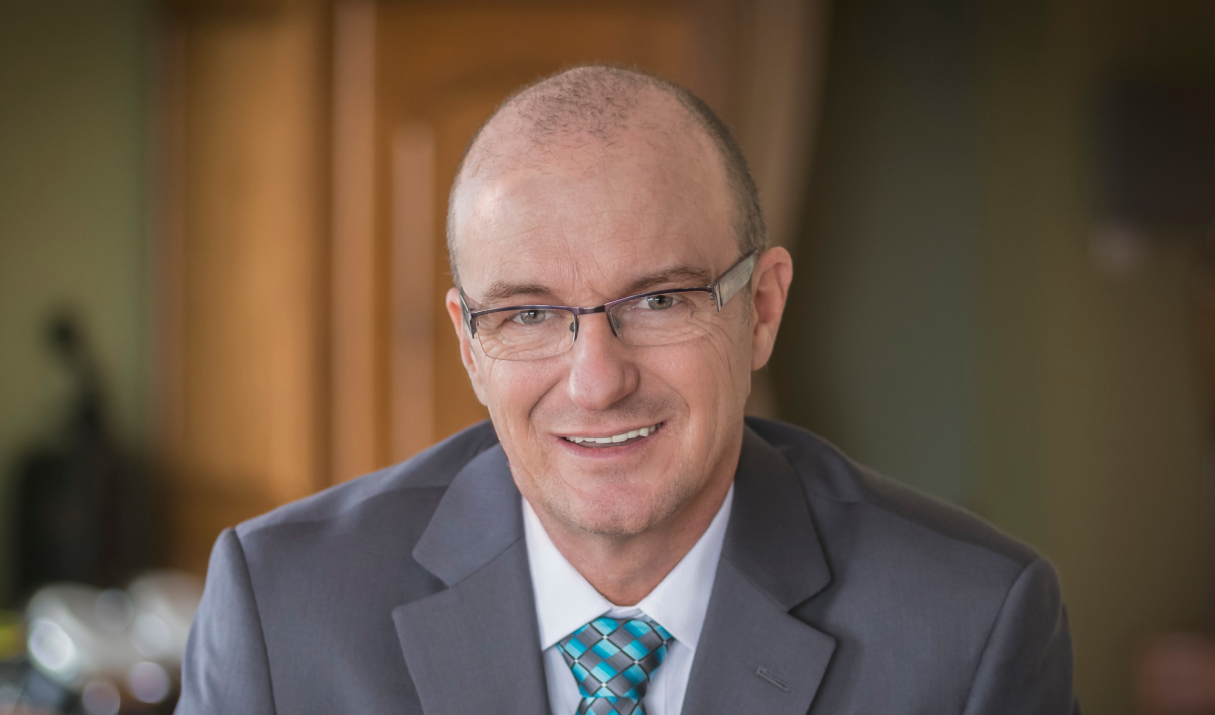 Advice from an entrepreneur: Jean-Marie Perreault
There is nothing more inspiring than sitting down with Jean-Marie Perreault and talking about his experience. It is with sincerity and great pleasure that he enjoys sharing entrepreneurial advice.
AMCG: WHAT IS YOUR ENTREPRENEURIAL PATH?
Jean-Marie Perreault: I started as a teenager. I was a music lover and bought lots of vinyl records. I kept the ones I was interested in and resold the ones I didn't want. Over time, it allowed me to buy more vinyls. Then, with my wife and brother-in-law, we started a photo studio business. I took a training course in framing, and we were also selling frames. One thing led to another and we became frame wholesalers, becoming the largest supplier in Quebec. The business is called Belgraph.
Then we decided to sell everything to go live in Gaspésie. From there, with my wife, we made reproductions of works of art to make greeting cards that we hoped to sell internationally. We wanted to do something for Gaspésie and we decided to create the Mer et Monde print shop. When we moved the company to Bonaventure Est, we found that there was no high-speed internet in that area. We saw that there was a need to be filled, which led me to sell Mer et monde and start Navigue.com.
What I like most about entrepreneurship is creating something, it's the challenges to manage, especially in difficult times.
AMCG: WHAT ADVICE WOULD YOU GIVE TO A NEW ENTREPRENEUR?
Jean-Marie Perreault: You don't become an entrepreneur because you want to make money. You become an entrepreneur because you have a passion for entrepreneurship and you want to do it.
You should always look at it as a game. There is no point in stressing and you should enjoy yourself.
Be rigorous in your actions. No matter how good or bad things are, you have to stay the course.
If you get it wrong, get it wrong fast. Everyone makes mistakes and it's normal. However, when you see that something doesn't work, stop, there's no point in continuing.
Always keep in mind the "photo finish" of your project. It will help you stay the course. By having an image of what you want once your project is finalized, you will be able to move in the right direction.
AMCG: WHAT WOULD BE THE WARNINGS YOU WOULD GIVE?
Jean-Marie Perreault: I would advise young entrepreneurs to avoid talking about their project to their family and friends. They are not always entrepreneurs and may fear for you and try to discourage you. It is better to talk about your project with other entrepreneurs.
AMCG: HOW DID YOU HANDLE THE MOST DIFFICULT MOMENTS IN YOUR ENTREPRENEURIAL LIFE?
Jean-Marie Perreault: By playing sports. It allowed me to clear my mind.
AMCG: HOW DID YOU MAINTAIN A BALANCED LIFESTYLE?
Jean-Marie Perreault: I don't think I had a balanced life. I was often away (I was sometimes away for up to a week every month). It was difficult to keep the balance between family life and business life. However, when I was at home, I was present with my children. The most important thing in all this is to be comfortable with the life choices we make. I am an organized person, which must have allowed me to manage my time well.
AMCG: CAN YOU TELL US ABOUT THE IMPORTANCE OF OUR SURROUNDINGS WHEN WE BECOME ENTREPRENEURS?
Jean-Marie Perreault: It is very important to be in a stimulating environment. I recommend visiting chambers of commerce, for example. But beyond that, you have to know how to help other entrepreneurs. It is also important to be close to business professionals and to take their advice into account. Mentoring plays an important role in the life of a young entrepreneur. In fact, mentors play a very important role since they can increase the survival rate of a company by 50% after 5 years. That's no small feat!
AMCG: IN YOUR OPINION, WHAT ARE THE PERSONALITY TRAITS THAT MAKE A "GOOD" ENTREPRENEUR?
Jean-Marie Perreault: The main quality is courage.
AMCG: IN YOUR OPINION, DO YOU HAVE TO BE A GOOD MANAGER TO BE AN ENTREPRENEUR?
Jean-Marie Perreault: No, not necessarily, if you know how to surround yourself well. An entrepreneur is a creator and if they surround themselves with other qualified people, the company will be successful. The key is to know how to surround yourself well, be rigorous and always keep your "photo finish" in mind. A good project managed by a bad entrepreneur is likely to fail, but a bad project managed by a good entrepreneur will succeed.