Local support:
a unique approach
AMCGÎM stands out for its local support. Indeed, the organization favours a personalized approach, focused on the individual and their project. This service is completely free, flexible, and adapted to the needs of promoters, whether or not they've taken a loan with us. Regardless of the phase of your project (pre-start-up, start-up or expansion), our team of generalists is there to support you. AMCGÎM development agents offer you the support you need in several areas of your project development:
Support in brainstorming business ideas
Support in the development of your business plan
Support in preparing your financial forecasts
Support in looking for funding
Business networking
And much more!
Business pre-start-up
Do you have an entrepreneurial idea, but you don't know how to start? Our team is there to answer your questions. Our support is free, with or without a loan. We can help you to determine the viability and then define the different steps to follow to complete your project. Together, we can assist you to build your business plan and to establish your financial forecasts in order to assess your financing needs. Our organization supports entrepreneurs to find the best ways to get their entrepreneurial project up and running.
Business start-up
Do you already have a good idea of your project and have you completed or started your business plan? We can support you free of charge to bring a fresh perspective to your business plan or help you complete your financial planning. At this stage, we can also help you find the best financing options, either with us or with another financing organization.
Growing business
Is your business already in operation but you need financing in order to be able to grow and carry out new projects? AMCGÎM can support you and provide a second look in order to successfully take that next step in your business. If you are going through a more difficult stage in your project, we can offer you tools and support. Being an entrepreneur doesn't mean being alone. We can help you surround yourself with the right people to facilitate the decision-making process regarding your business.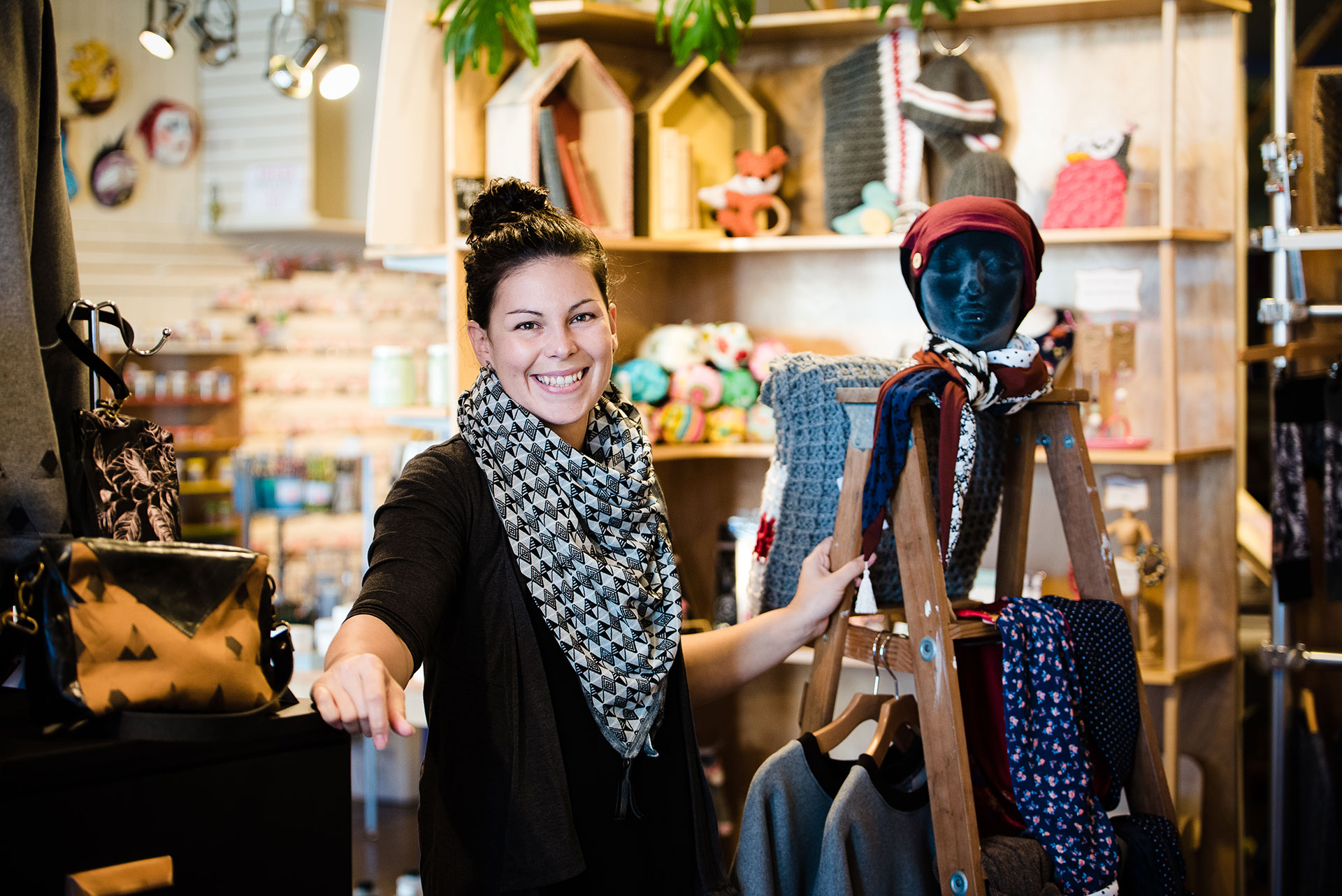 « In 2017, AMCGÎM granted us a loan that made it possible for us to open our store. The AMCGÎM team then supported us in the development phase of the company. We are grateful for their assistance.»
Gabrielle Breton
Boutique Zunik, Bonaventure.