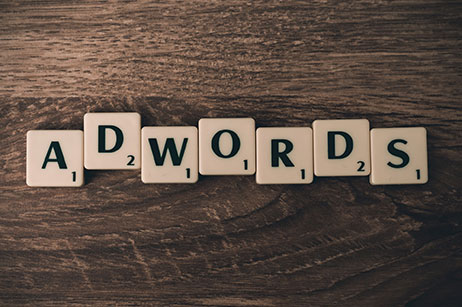 How to improve your web indexing
IMPROVING YOUR WEB INDEXING EFFICIENCY?
A website can be part of your marketing strategy, but for it to be effective, it is important to optimize the web indexing of your site. First of all, in order to choose the right strategy, it is important to target your objectives. The tools chosen must respond to the question of "why I choose to have a website". Keep in mind that your marketing strategy has to convert visitors into consumers.
WHAT IS WEB INDEXING?
These are the methods used to increase the visibility of a website in the natural results of a search engine, such as Google. To achieve this, various actions can be taken.
DEVELOP YOUR KEYWORDS
These keywords will allow you to target your clients and direct visitors to your website who are likely to consume your product. Why not ask your employees, your friends, and also your clients to help you develop keywords that could help others find you on the web.
DEVELOP YOUR TEXTS
It is very important to work on your texts. They shouldn't be too long or too short. Don't forget to include your keywords and to work on your sentences (avoiding repetition and long sentences). Also, don't forget to use titles and paragraphs that are tagged (with H1, H2 title tags).
INSERTING LINKS ON YOUR PAGE IMPROVES YOUR WEB INDEXING
These links can lead to other pages on your website (internal links) or can also lead to other websites (external links) that are related to the topic. Exchange links from your websites with partners. These links will give credit to your content in the eyes of Google, because it will find your page several times.
DON'T FORGET TO GIVE DESCRIPTIONS AND TITLES TO YOUR PHOTOS
Insert the keywords into the titles and descriptions. Google's robots don't recognize images, only texts. A good description and a good title including keywords will allow you to optimize the indexing of your page.
TOOLS USED BY OUR ENTREPRENEURS
On January 17, we organized a web indexing workshop, featuring two Baie-des-Chaleurs entrepreneurs who have succeeded in standing out by working on the indexing of their website. Along the way, they have acquired various tools that have allowed them to be efficient:
Yoast (a widget used on WordPress) a tool that allows you to improve the indexing of pages by giving you various easy-to-apply tips
Google Analytics to check your website traffic
Live chat, to communicate with visitors on your website
The Wix platform also provides tools for web indexing
Google Business Profile: it is important to sign up to get better visibility
Google Adwords for paid promotion in order to have a good indexation in the search engine
Would you like us to support you in this process? Our support services are free, do not hesitate to contact us.